Premium prices have become the norm.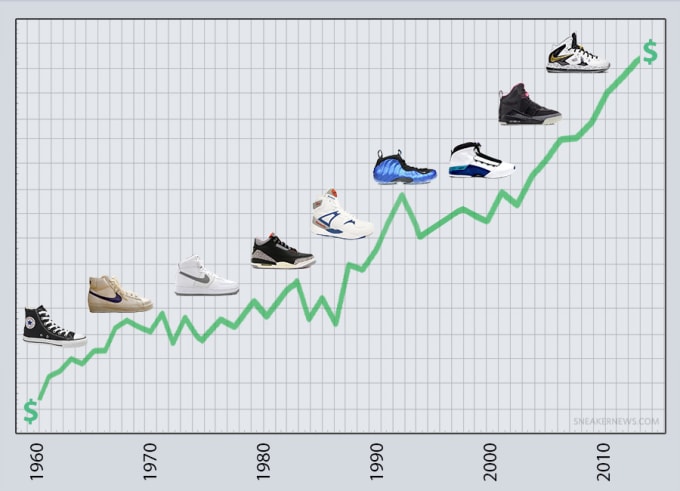 Image via Sneaker News
Jump on social media or kick it at your local sneaker spot on a Saturday and inevitably you're going to see the same puzzled reaction when people see the suggested retail prices on today's sneaker releases. Brands have traditionally increased prices on many popular sneakers year after year, and sometimes consumers associate the higher price points as a sign that the product must be of a higher standard than its predecessors, but is that really the case?
"Rising sneaker prices can be attributed to a variety of factors: rising costs of labor in China, increased costs for raw material, inflation, and general price increases, yet it appears that the price increases have significantly outpaced these factors over the past decade," says Eric Myers, a Northeastern MBA graduate and director at engineering firm INTEGRIS Group.
Over the past few months it hasn't been uncommon to see sneakers that would have sold out in hours, sit for weeks because of price increases. Just because it doesn't sell through on the first day doesn't mean it'll affect a company's bottom line—as long as they never have to go on sale, the brands are okay with products staying on shelves longer.
Notorious sneaker reseller Corgishoe recognizes this trend and has capitalized on the economics of this particular supply and demand. "By significantly increasing production numbers and raising MSRP across the board it's the magic formula to make the shareholders smile," says Corgi. "For example, a shoe that should sell for $100 is now bumped up to $125. Many will sell at MSRP. The rest will be quickly discounted and sold in the company stores at a 25 percent discount, which happens to be the MSRP based on production costs."
By having a general understanding of how businesses achieve higher profit margins through increased retail prices, you can see why it creates less risk for brands to discount them. "Even at a 40-50 percent discount on the $125 MSRP the brands are still turning a great profit because the shoes still are a $100 MSRP under the brands business model," Corgi says. "It's genius. Pull the wool over the consumer's eyes, and always remember: Capitalism has no moral compass. I absolutely applaud the brands for maximizing their profit margin."
So how close are we from brands alienating consumers to the point of no return? "Even though retailers say there's no resistance to $200+ basketball shoes, I still find it hard to believe," says The Smoking Section editor and sneaker enthusiast John Gotty. "Obviously, numbers don't lie and opinions are just that but it's still hard to grasp where high school teens find the money to pick up retros priced at $170 and newer models that run north of $200. Afterschool jobs can't be paying that much."
Gotty is right about one thing: The numbers don't lie. In a few weeks, most companies will release their first quarterly earnings reports which will paint a better picture on what effects higher price points are having on sales.
Sneakerheads are discerning customers who only want the best.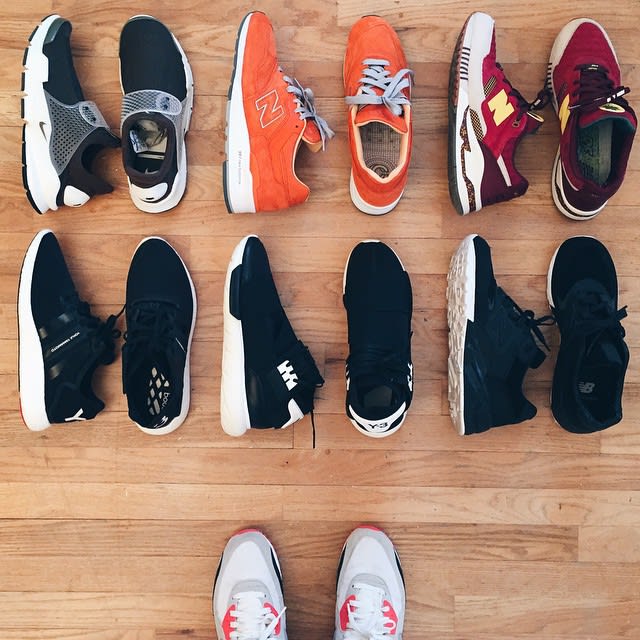 Image via @rick.pacheco
"Personally, as prices go up, I've become much more selective over what I buy, and it appears others have followed," says marketing consultant and sneakerhead Tyler Blake.
This appears to be the motto across the board in the sneaker world right now: do more with less. Whether people are chasing Internet fame for having outrageous collections or simply in it for the love of the game, one of the best ways to prevent racking up thousands in credit card charges every month is by choosing quality over quantity.
If you were collecting in the '90s and '00s, it wasn't difficult to amass hundreds of pairs without compromising too much on your savings. In the past five years, without an incredible connect, it's been nearly impossible to grab your favorite sneakers without dealing inevitably with a reseller.
Regardless of what your previous spending habits were on shoes, it's human nature to want to feel like you're getting a bargain. This is why deal sites like Kicks Deals have 160k followers on Twitter and affiliate deals have become a whole new market for sneaker consumers.
"Ridiculous pricing, coupled with constant oversaturation has forced once diehard, brand-loyal fans to regretfully pick and choose," Cody T. explains, or GTFan712 as he's more colloquially known on social media, who has been involved in sneaker marketing projects over the past few years. "From Jordan Brand to New Balance, brands are upping prices and production at a time when consumers are becoming more selective."
Because there's so much product, it's easier to rationalize paying more for the premium stuff.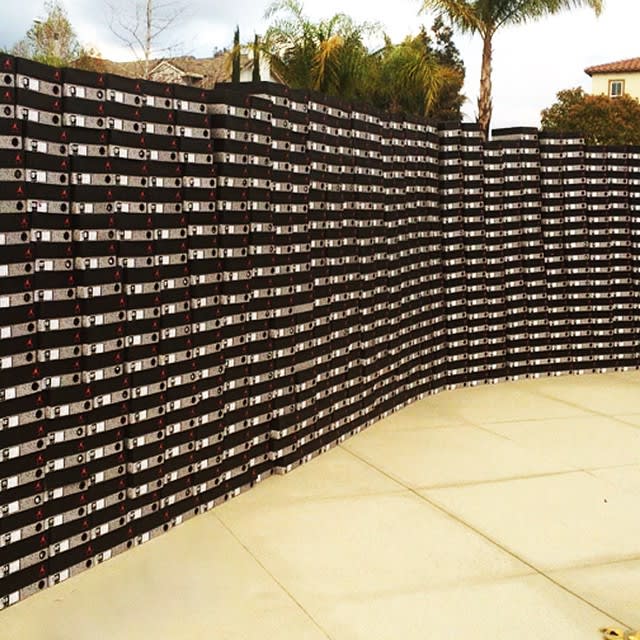 Image via @VitaleKicks
Sneaker brands have been pushing more product than fans can possibly handle, and it makes the selection process even more crucial. New colorways of the same sneakers drop on a near-weekly basis and consumers are inundated with more options than they need.
Even if you're only a fan of Jordan retros, there are mobile apps like J23 dedicated to product launch calendars, ensuring you don't miss a beat on a single release. Our Google Calendars used to be highlighted with birthdays and important meetings, now it's filled with reminders for the next release date.
"Jordan retros which normally were unavailable on the Sunday immediately after a release have been seen on shelves because Nike is distributing more pairs at first retail outlets," YouTube sneaker personality and former Combat Jack Show co-host Dallas Penn explains. "Sneakerheads have demanded this action and I appreciate Nike for being considerate to this end."
While prices have been a polarizing issue, it hasn't been the only concern. How will new sneakers build a legacy when they're lost in an endless shuffle of new product? From a retro standpoint, the Air Jordan III '88 release in 2013 was a great example of how to properly bring back a classic. By paying homage to the shoe on its 25th anniversary with original details, people were able to get a glimpse of just how special a reissue could be.
The hype machine is real, and drives up demand when there's already a limited supply.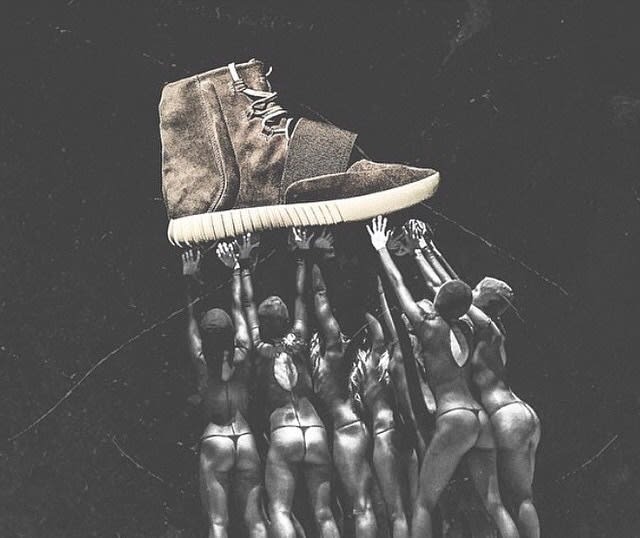 Image via @markbrasterjr
One thing that doesn't seem to be slowing down is the hype machine. It's still arguably the most powerful force behind today's sneaker releases. If a shoe is perceived to be a limited or a megastar like Kanye West wears a certain sneaker, it almost automatically becomes sought after and a must-have regardless of cost. We've seen Kanye pull it off with general releases like Nike Flyknit Trainers and Air Jordan 1s, and that celebrity appeal will always be a driver of hype in one way or another.
"Retailers sell out of a limited supply of new releases, some going to collectors (who post on Instagram creating envy, furthering the demand), some going to resellers (who also post on Instagram/eBay/social media to sell at increased price over retail)," says Myers.
If you check secondary market prices on the adidas Yeezy Boost you'll see people are willing to sink thousands of dollars to get a super-limited sneaker that's linked to a major celebrity.
To this end, Dallas Penn jokingly says, "I've preached and preached the idea that Nike vis-à-vis Wieden+Kennedy has sold us on the story of Air so much that one day I'll queue up to buy a box with nothing inside but tissue paper. No sneakers, just tissue paper and Nike Air from the Beaverton campus."
"Quality" is a marketing gimmick, and it works.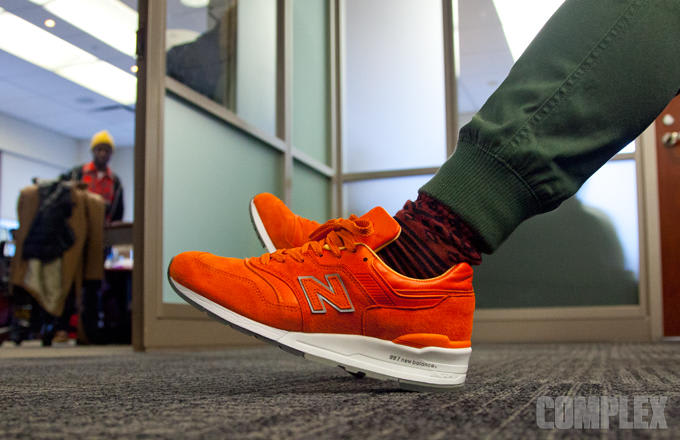 The most polarizing issue in sneakers over the last six months has been the perceived improvement in quality. To some, that means shoes made to the exact same specifications as the originals. To others, footwear manufactured in countries like Italy, Germany, England, France, and the United States are inherently better (and therefore worth paying more for) than the stuff made in China. Is that really enough to warrant the sneakers' cost at a premium, or are we all being duped?
"Has quality improved? Sourcing different leathers and materials that have already been available the entire time doesn't mean the quality has changed," says Corgi. "It's like saying a product is 'new and improved.' Is the quality truly better or are the brands just capitalizing on the absolute frenzy of the current customer? The brands have figured out the consumer will buy into anything with a higher MSRP and just assume it's premium or an upgrade."
If you look at Instagram posts like The Shoe Game's or watch a brand's mentions after announcing its upcoming releases, Corgi's view seems to be the shared consensus. Is it just another marketing ploy to pull us back in, just after we all thought we were out? Either way, at this juncture it doesn't seem to be affecting sales enough to get executives to make a change.
It's tough to dissect how brands justify price hikes based on quality without giving up the exact recipe, but as Corgi puts it, "The consumer in this market knows the price of everything and the value of nothing."
And while outrageous prices certainly isn't a new debate, it's more relevant than ever today. Since the days of $100 Air Jordans in the late '80s and new technologies introduced like the Reebok Pump in the '90s that drove prices up, people have been having an internal battle of what price is right. You can debate both sides, but the reality is until people stop spending their money on a product that doesn't match the value of what they're being sold, brands are going to keep trying to profit from them as much as possible.